The Issue
Children and families in many communities in Washington State are unable to access a timely assessment for autism or other developmental disabilities and get connected to helpful services. They may wait many months for an autism evaluation at a distant tertiary care center because there is no option closer to home. Transportation and language barriers are also issues for many  families.
How Being SMART Can Help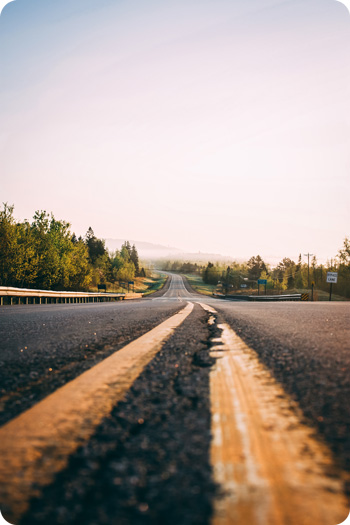 The School and Medical Autism Review Team (SMART) process can help. SMART is a model that builds on and expands community capacity in rural and underserved communities that do not have access to a local multidisciplinary diagnostic center.
In the SMART approach, experienced pediatric primary care providers, schools, early intervention agencies, and families come together and share their knowledge and evaluation results in order to facilitate a virtual, comprehensive assessment of a child. This process provides a close link between a child's primary care provider (PCP) and school or early intervention team, who sees the child on a daily basis. Using a shared document, the SMART tool, families are able to collect records of evaluations from their school, early intervention agency, local providers, and pediatrician to inform an interdisciplinary evaluation and diagnosis of autism.
In combination with Autism Center of Excellence (COE) training through the Washington State Health Care Authority (HCA), SMART is a mechanism that allows children to qualify for Applied Behavior Analysis (ABA) and other therapies covered by Medicaid.
Who's SMART?
SMART was initially developed and piloted by the Lewis County Autism Coalition in collaboration with state partners.
A growing number of  counties in Washington State –including Clallam, Grays Harbor, Island, Lewis, Mason, Pacific, and Whatcom — are currently using a SMART process to provide a comprehensive assessment for ASD for children in their local community.  Some SMART Teams provide a final autism diagnosis for children, others have developed an organized process to have children seen by a local clinical expert.  Chelan/ Douglas, Kitsap, Okanogan, San Juan, Skagit and Snohomish counties are in the process of developing or revising their SMART approach.  Additional counties exploring the SMART concept include Clark, Cowlitz/Wahkiakum, and Grant counties.
Each county has their own unique pathway based on the providers and services available in their community.   SMART teams include one or more clinicians who are an Autism Center of Excellence (COE).  Many of these clinicians also participate in Washington Project ECHO Autism to further develop their autism evaluation and care management skills.   Many team members have also joined other new Washington ECHOs focusing on caring for individuals with autism, intellectual disability and/or other developmental disabilities and their families, including an ECHO focused on resources for families.
Map of SMART Teams and Project ECHO Autism Primary Care Providers and Autism Centers of Excellence (3/2022)
Support
Zoom videoconference calls connecting SMART teams in Washington take place every month. The calls are 12-1 pm, and alternate between the 3rd Thursday and the First Friday of each month.  2022 Thursday calls:  Jan 20 (cancelled), March 17, May 19, July 21, Sept 15, Nov 17.  2022 Friday calls are: Feb 4th, April 1, June 3, August 5, Oct 7 and Dec 2.
For More Information
Contact: Kate Orville, MPH, orville@uw.edu or Sophie Lu, MN, PPCNP-BC, ARNP, sophielu@uw.edu, University of WA, Medical Home Partnerships Project (MHPP). The Washington State Department of Health, Children with Special Health Care Needs Program provides funding for the MHPP technical support to communities.
Team Oct 1, 2021 – Sept 30, 2022 Reporting
Handouts/Presentations/Posters:
Resources for Families

A brief menu of key financial, transportation and recreation resources to support people with intellectual and developmental disabilities and their families.  By a parent, for parents and families.  This list will continue to be updated and we welcome your suggestions.  Feel free to adapt this handout to your own community.
SMART in the News!
Mason County SMART Team – "Mason Health Launches School Medical Autism Review Team with local partners to help families find answers sooner" June 2022
Thurston County SMART team – article in Thurston Talks. 2/10/2021
County Teams and Networks
Autism Partnership of Island County (APIC)
Website in English and Spanish with Autism Screening, Evaluation and Resources for Families and Providers
Pacific and Grays Harbor SMART Team
Website (explains process, includes community resources etc)
English 
Okanogan SMART Coalition
San Juan County Autism Collaborative  (SJCAC) (

3/2022)
Mason County Autism Coalition
English

Spanish
Lewis County Autism Coalition SMART Forms
English
 Spanish
Thurston County SMART Team
Whatcom Taking Action General Interdisciplinary Developmental Evaluation System (GIDES)
English
Skagit County Autism Partnership (SCAP)
English
Skagit Original forms (not current)
English
Spanish