What You'll Find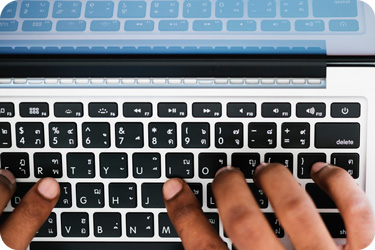 Data sources that provide valuable Washington State or County population characteristics, service use and/or needs of one or more of the following groups:
Children and youth with special health care needs and their families
Children and youth in general
People with disabilities and special health care needs
In addition, some links to national resources have been included to provide helpful context for developing grants related to medical homes for children and youth with special needs.
Data Links
Look up data by US, state or county across multiple domains and years.  Create your own report.
The Casey Foundation's KIDS COUNT Data Book describes how children in America are in the midst of a mental health crisis, struggling with anxiety and depression at unprecedented levels. It also presents national and state data across four domains and ranks states in overall child well-being.
Health Resources and Services Administration (HRSA) Title V MCH Block Grant Program
Find out more about our state's priorities and activities in Maternal and Child Health with a brief  "Washington State Snapshot" or access the entire report.  https://mchb.tvisdata.hrsa.gov/Home/StateSnapshot 
Institute for Health Metrics and Evaluation, University of Washington

Rural Resources
Use the Am I Rural tool to determine if a community is considered rural for grant or reporting purposes.  From the Rural Health Information Hub which has many health care toolkits and resources developed for rural communities.
The Catalyst Center
The Catalyst Center is dedicated to improving health care coverage and financing for children and youth with special health care needs (CYSHCN). The Center has updated its web-based state data pages on coverage and financing of care for children and youth with special health care needs (CYSHCN) for each state.
On the state pages, you will continue to find up-to-date information for:
Demographics
Economics
Child health services
Factors influencing health insurance coverage
Experience with the system of care for CYSHCN
The Title V program
Health Resources and Services Administration (HRSA) Maternal and Child Health Data – National Survey Publications and Chartbooks 
Funded and directed by MCHB and conducted by CDC's National Center for Health Statistics, the National Survey on Children's Health and the National Survey on Children with Special Healthcare Needs provide rich data on multiple aspects of children's lives—including physical and mental health, access to quality health care, and the child's family, neighborhood, school, and social circumstances. In the past, they have conducted each survey every four years. Going forward, the surveys will be combined into a single, redesigned survey conducted annually. Both the content and the methods used in the combined survey will be refined through 2016, with the first public release of data anticipated in 2018.
Children and Youth with Special Health Care Needs: Washington STATE and COUNTIES Data Reports
The Washington State Department of Health, Children with Special Health Care Needs Program report provides important information about children and youth with special health care needs to CSHCN Coordinators, policymakers in state and local agencies, families and others interested in this population.  This 2012 Report uses the data from the 2009-2010 National Survey of CSHCN (most recent available).
Find data for Washington Provides a snapshot of the population including:
Estimated number of children and youth with special health care needs
Social and economic characteristics
Services used by this population
Unmet service needs
Risk behaviors among adolescents with disabilities
The County Profiles of Children and Youth with Special Health Care Needs include county specific information about this population—population data, service utilization, hospitalization rates and more!
Data Resource Center (DRC) for Child and Adolescent Health
Great resources for data and and information on Children with Special Health Care Needs and Medical Homes by State and the US.  Access to data findings from the National Survey of Children's Health and the National Survey of Children with Special Health Care Needs in one integrated browsing and search tool. Downloadable state-level data profiles with data on over 200 child health indicators are accessible for use in presentations or reports, allowing users to promote a higher-quality health care system for children, youth and families.
DRC Medical Home Data Portal
The Data Resource Center – funded by the US Maternal and Child Health Bureau– partnered with the American Academy of Pediatrics to create this portal to allow state and family leaders quick access to data on how children and youth in each state experience receiving care withina medical home. The site has searchable state specific information as well as background information about medical home measurement in states and in practices and much more.
Washington State Department of Early Learning: Regional Data About Infants and Toddlers
DEL funded the 10 Infant/Toddler Regions across the state to engage in an assessment and planning effort. Each Infant/Toddler Region produced a report in 2010 with regional data, stakeholder perspectives and services to support infants and toddlers. This data reinforces and provides additional context for the state-level data and helps to describe unique local and regional circumstances.
Washington State Department of Early Learning, Early Support for Infants and Toddlers
The Publications page provides some data.
 Monthly Data for Early Support for Infants and Toddlers Programs by County and by State showing number of referrals, evaluations, active cases, and children transitioning out of the programs. Go to ESIT Monthly Data section of page to find this information.
Yearly reports for state and each county with numbers of children identified 0-1, and 0-3 and by percentage of children that age in the population.  Search for "Local Lead Agency Status Report to the Public"
Other Washington State Department of Health Data Sources
Office of the Superintendent of Public Instruction (OSPI)
SSI Data from the Social Security Administration
Find the most recent data for children and adults receiving SSI benefits at the national, state and county level
National Baby Facts: Infants, Toddlers, and their Families in the US
Zero to Three:  State Baby Facts
Find Washington State specific data about infants and toddlers and their families
Kids Count 
State-specific reports or searchable by topic. Annually compiled, comprehensive data addressing the the educational, social, economic and physical well-being of children. From the Annie E. Casey Foundation.
Child Trends Data Bank
Search indicators by topic or life stage. The Child Trends DataBank examines and monitors more than 100 indicators that focus on risks and positive developments for children. For each indicator they summarize what the research says about its importance to children's development, track trends over time and by subgroup, and highlight strategies likely to improve well-being. The site also provides links to state, local, and international data.
Center for the Study of Social Policy
As a part of its commitment to ensuring that all children are healthy, the Center for the Study of Social Policy works to achieve a racially, economically, and socially just society in which all children and families thrive. To do this, we translate ideas into action, promote public policies grounded in equity, support strong and inclusive communities, and advocate with and for all children and families marginalized by public policies and institutional practices. Searchable database of Publications and resources on young children and their families, racial equity and justice, building strong communities and more.
Family Voices
Website created by family, friends, practitioners and caregivers for children with special health care needs. Site includes information, advocacy topics and resources.
Enhanced Peer County Comparison
County Health Rankings and Roadmaps and CDC's Community Health Status Indicators (CHSI) have teamed up to offer an enhanced peer county comparison feature. This excel file provides information on the groups of counties that could be considered peers based on key demographic, social, and economic indicators. To utilize this feature, please locate your county (by county name or FIPS code) in the second tab of this file. The number in the "Peer County Group" column indicates the peer cluster for your county. To learn about others in this peer county group, you can sort or filter the spreadsheet for other counties in this group. Once you have identified the counties in your peer group, you can use the CHR&R compare counties feature to explore the health factors and outcomes across counties in your peer group.  More information.
 Office of Financial Management (OFM)
Washington Tracking Network
This Washington State Department of Health website works to improve public health by delivering science-based information on health and the environment where we live, work, and play.
Languages Spoken in Washington State- Office of Superintendent of Public Instruction
Healthy People 2020
The nation's health blueprint for the first decade of the 21st century spells out health indicators and goals, from the U.S. Department of Health and Human Services.
HealthData.gov
HealthData.gov is a one-stop resource for the growing ecosystem of innovators who are turning data into new applications, services, and insights that can help improve health. It is a public resource designed to bring together high-value datasets, tools, and applications using data about health and health care to support your need for better knowledge and to help you to solve problems. These datasets and tools have been gathered from agencies across the Federal government with the goal of improving health for all Americans. Check back frequently because the site will be updated as more datasets and tools become available.
Centers for Disease Control and Prevention
Data and statistics by topic page.