Introduction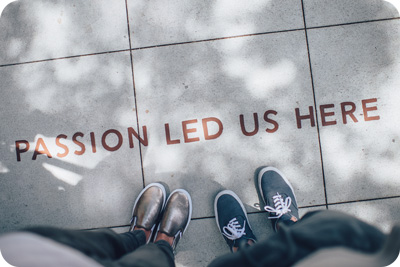 This page provides information and links for families and youth with special health care needs who would like to join with others to improve services for children, youth and families in Washington State.
Leadership
There are many opportunities to use what you have learned from your own experience to make things easier for other families. Whether you already feel comfortable taking a leadership role or are just starting to think about getting involved, you can make a difference. There are many ways to you can improve services, including:
Educating your child's doctor about the needs of your own child and those like her
Providing formal or informal emotional support to other parents
Advocating for system and policy changes
You are the expert on your own child and family and the constant in your child's life. Together with other families and service providers you can make the health care and community service systems more responsive to families with special health care needs. In fact, three of the national and state goals for children and youth with special health care needs require family leadership and input to be successful:
All children with special health care needs will receive coordinated ongoing comprehensive care within a medical home (there is no medical home without partnership)
Services for children with special health care needs and their families will be organized in ways that families can use them easily
Families of children with special health care needs will partner in decision making at all levels, and will be satisfied with the services they receive.
"Family members, including those representative of the culturally diverse communities served, must have a meaningful, enduring, and leading role in the development of systems at all levels of policy, programs, and practice. Family voices must be heard and families should be at each table in which decision making occurs. Thus, the involvement of families is a key indicator of systems development. "–US Maternal and Child Health Bureau
Learn More About the Issues
Talk to other parents and families, join a parent group or electronic listserv, and ask your doctors and other health care providers what the issues are for them. Read Exceptional Parent magazine, sign up for a free e-newsletter, and consider attending conferences or trainings to learn more about health care for your child.
Connect with the Washington Statewide Leadership Initiative (WSLI)
WSLI is a collaborative of family-run organizations developing and supporting leadership opportunities for parents and other family members of children and youth with disabilities and chronic health conditions.  Sign up to receive an informative weekly newsletter with trainings, resources and more to support your voice.  Sign up on the website or contact Nikki Dyer, MCH Family Engagement Coordinator (nikki.dyer@doh.wa.gov) at the Washington State Department of Health, CYSHCN Program to subscribe to the weekly e-newsletter with training and resource updates.
Partner with Your Child's Health Care Providers
Share information with your child's doctor about your experiences with medical specialists, early intervention programs, school services etc. so they learn what sorts of services are available in the community, the benefits to families as well as the experience their patients have with particular providers or services.
Some doctor's offices and clinics are starting Family Advisory Groups to help the practice improve their services for patients. Some hospitals and early intervention centers also have Family and/or Community Advisory Groups. For example, Seattle Children's Hospital in Seattle has a Family Advisory Council made up of parents who serve in an advisory role for the hospital. Parents provide feedback on proposed policy, programmatic and organizational changes that impact the family experience at Children's. Ask how you can be involved.
If you have learned a lot about a particular area that you think other families would benefit from, you can tell your child's doctor or other service providers that you are willing to be a resource for other families to talk to informally. For example, you might have a lot of experience and comfort now with assistive communication devices for your child who is nonverbal, or knowledge about where to find safe food products for your child with multiple life threatening food allergies.
Become a Helping Parent in a Support Group
Consider becoming a Helping Parent for other parents with a new diagnosis who are just beginning their journey with special health care needs. Support groups, such as Parent to Parent and the Fathers Network, offer training for experienced parents who would like to provide support to other families.
Work for Systems Change
Family Voices
The Washington State Chapter of Family Voices has contact information for the state Family Voices coordinators and resources. Visit their website. The national Family Voices organization has many resources for family leaders on their website.
Disability Advocacy/Community Advisory Groups
Get involved with advocacy groups or planning groups for children or people with special needs locally:
The ARC of Washington promotes the education, health, self-sufficiency, self-advocacy, inclusion and choices of individuals with developmental disabilities and their families state office and 11 local chapters.