Introduction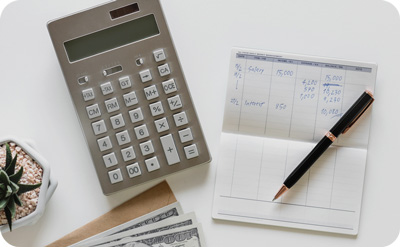 Children and youth with special health care needs typically require more services than other children their age.  Figuring out how to get everything paid for that is needed may feel overwhelming to you as a parent or young adult.  Other families in the same situation have developed tips and guides to answer many of your questions.
Hotline Help
Help Me Grow Washington Hotline
Toll-free, statewide child and family health Information and Referral Line from WithinReach. Get connected to services in your community including free or low-cost health insurance, food resources, immunizations, breastfeeding support, family planning services, parenting support, child development screening services, and many other social and health programs, including information for children with special health care needs. Access to interpretive service for 50 languages.
Help Me Grow Washington Hotline: 1-800 322-2588 or 1-800-833-6388 (tty relay).
Tips for Understanding Your Insurance Plan
Insurance benefits can be very complicated. It is important to understand your health insurance coverage so that you can be an active advocate for your child. The rights you have depend on how you get your insurance, the type of plan you have, and the state in which you live.
The American Academy of Pediatrics' HealthyChildren.org website has helpful articles in  English and Spanish to help you understand the pediatric-related benefits of your insurance plan.  However, the information should not be used as a substitute for th​e information found in your specific health insurance contract.
Other Resources
Washington Assistive Technology Act Program (WATAP)
WATAP is housed at the University of Washington, Center on Technology & Disability Studies.
WATAP can help you learn about and figure out how to fund assistive technology through through extensive resources on their website, or by calling their toll free statewide information and referral phone number (for In-State Inquiries only):
1-800-214-8731;  1-866-866-0162 TTY
Washington State Prescription Drug Program (WPDP) Discount CardThe WPDP Discount Card provides prescription drug discounts for those who don't have prescription drug coverage. All Washington State residents are eligible for the WPDP Discount Card. There are no age or income restrictions. The Discount Card does not cover prescription drugs prescribed to animals.
Partnership for Prescription Assistance
The Partnership for Prescription Assistance brings together pharmaceutical companies, doctors, other health care providers, patient advocacy organizations and community groups to help qualifying patients who lack prescription coverage get the medicines they need through the public or private program that's right for them. Many will get them free or nearly free. The Partnership's mission is to increase awareness of patient assistance programs and boost enrollment of those who are eligible. The site offers a single point of access to more than 475 public and private patient assistance programs, including more than 150 programs offered by pharmaceutical companies.To access the Partnership for Prescription Assistance by phone, you can call toll-free, 1-888-4PPA-NOW (1-888-477-2669).