Introduction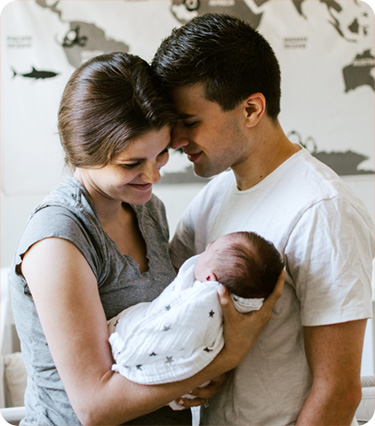 A child's family is the constant in his/her life. Families know their child better than anyone else.  They can identify child and family strengths & weaknesses and can determine solutions & management approaches that are workable.  A good collaboration between the primary care provider and family results in more efficient health care delivery. This section will help your practice improve family centered care by:
Learning what children with special health care needs and their families require for care and supports.
Working together to enhance the strengths and abilities of the family and youth.
Increasing the capacity and design care delivery in the medical practice to meet family needs.
Incorporating suggestions from families.
Tools for Families of Children and Youth with Special Health Care Needs (CYSHCN)
Care Notebooks and Organizers

Download the entire Care Organizer – This is a PDF file designed for printing.
Many communities have local coordinators who can help families assemble and learn how to use the care organizer. Your local public health nurse Children with Special Health Care Needs Coordinator, early intervention Family Resources Coordinator or Parent to Parent Coordinator may be able to help.
Kinship Care in Washington State
Over 35,000 people in Washington State are caring for a relative's child.The financial, legal, and emotional issues of raising a relative's child can be challenging. Services and support when raising a relative's child can be a lifesaver. This website from the Washington State Department of Social and Health Services (DSHS) helps provide answers to questions and helps in finding services, programs, and support for those providing kinship care.
DSHS Kinship Publications

Relatives as Parents: A Resource Guide for Relatives Raising Children in Washington State
A Guide to Child Support Services for Relative Caregivers
Services and Supports for Grandparents and Relatives Raising Children
and others
First Steps to Take to Partner with Your Families of CSHCN
You might want to chose one of the steps below to work on in your practice.
Give the family/youth tools to manage their care

Care Organizer
Health care visit  tools
Coping with Diagnosis and Disability

Review current office flow, accessibility and staff procedures for special needs children and their families
Create a tip sheet for families to optimize their office visit
Seek input from families and youth on practice improvement (See Family Input Models below)
Determine community partners (Search the Resource Directory from the Center for Children with Special Needs) and establish communication
Provide information (e.g. handouts) and suggest other information resources
Family Input Models
Parent and Family Advisory Council
Toolkit for pediatric practices from the National Initiative for Childrens Healthcare Quality and the Family-to-Family Health Information Center at the Federation for Children with Special Needs, Mass Family Voices.Core team of physician, care coordinator and at least 2 parent partners meet bimonthly to identify improvement goals and develop implementation plans, measure outcomes and build on prior efforts.
See videos to facilitate establishing and coordinating an advisory group in your practice at: Center for Medical Home Improvement
Focus groups
Community forum
Feedback from individual families during visits
Brief written survey
Pre-visit survey  – Developed by Exeter Pediatrics with support from the Center for Medical Home Improvement
Post-visit survey  – Developed by Exeter Pediatrics with support from the Center for Medical Home Improvement
Verbal feedback
Further Information: References and Tools