Early Intervention (EI) Service Providers and the Medical Home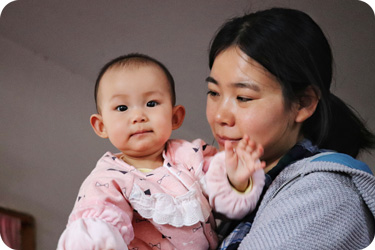 The Early Support for Infants and Toddlers (ESIT) Program partners with the Department of Health (DOH) Children with Special Health Care Needs (CSHCN) Program to help ensure that children served in early intervention have access to a medical home.
A medical home is primary health care that is accessible, continuous, comprehensive, family-centered, coordinated, compassionate and culturally effective. Medical homes promote wellness, provide acute care and chronic care management, and build on the strengths and concerns of the family. Ideally every child with special needs would have a medical home, but less than half do. A first step towards a medical home is to determine whether a child has a primary care provider.
The Early Support for Infants and Toddlers Program Practice Guide for FRCs to strengthen Partnerships with their clients' Primary Care Medical Homes.
Practice Guide Materials for Medical Homes and Primary Care
https://www.dcyf.wa.gov/services/child-dev-support-providers/esit/practice-guides
What is a Medical Home?
Understanding the role of the medical home in the coordination of care for children with special health needs and their families is critical for all medical and non-medical service providers who work with the child and family.
A medical home is not a building, but rather a team approach to providing comprehensive primary health care services in a high-quality and cost-effective manner.
In a medical home the child or youth, his or her family, primary care physician, and other health professionals develop a trusting partnership based on mutual responsibility and respect for each other's expertise. Partners share complete information with each other.
Together, families, health care professionals and community service providers (including EI service providers) identify and access all medical and non-medical services needed to help the child and family.
Resource: Washington State Medical Home brochure for Families  in English / Spanish
What is the Role of EI Service Providers in a Medical Home?
Care Coordination
Infants and young children with special health care needs often receive a variety of medical and non-medical services which may include: primary health care, specialty medical care, and early intervention services from several allied health or other non-medical providers. Early intervention services may be provided within a Birth-to-Three program, a hospital setting, a school setting, or provided by practitioners in private practice settings. A child may be enrolled in one or more EI practice settings and have a variety of different EI providers supporting the family and child. In such situations open communication between the family and all of the providers is an essential element to coordinated systems of care. Coordinated systems of care prevent duplication of services and improve overall quality of service.
What information do EI Providers and Primary Health Care Providers Need from each other for care coordination?
Care coordination for children with special needs is enhanced when medical home primary care provider and EI service providers know what information is helpful to each other. Tips adapted from The Medical Home and Early Intervention Programs report.
What EI service providers want to know from primary health care providers
Medical and developmental history for the child
Diagnosis if available, or summary of concerns the primary health care provider may have regarding the child's health, development or functional performance
List of medications prescribed for the child
Summary of concerns regarding the family's social, financial and other resource needs
List of additional medical specialists or medical services important to the child's health and medical management
Major changes in medical services or health conditions that have direct implication for services provided by EI service providers
What primary health care providers want to know from EI service providers
Acknowledgement that the EI program or service provider received the referral
Identification of challenges or inability to contact the family following receipt of referral
Findings of the EI assessments and evaluations
Initiation dates/s of EI services and interventions
Copy of the EI services plan (IFSP) or individual provider's treatment plan; consider a coversheet with bulleted list of services to be provided for the child and the family
Progress or lack of progress in the intervention program
Disposition of services including: program eligibility, change in service plan, or discharge from services
Contact information for the EI service program and providers working with the child and family
Communication regarding medical concerns noted by EI providers
See Sample Communication forms for examples of how Family Resources Coordinators and other EI providers share information with primary care providers.
Inform and Educate Primary Health Care Providers of EI Services
EI service providers have a role in assuring that primary health care providers in their community are informed about EI services and points of access to these services for children and their families. The bulleted points below are linked to tools and resources for informing and educating primary health care provider about EI services in Washington State.
What primary health care providers want to know about early intervention:
EI programs in the local community
Consider using the following opportunities for assuring that primary health care providers are informed about local and statewide EI services:
Partner with your county Lead FRC and/or public health nurse Children with Special Health Care Needs Coordinator to inform and educate local primary health care providers about EI services
Attend and participate in your Local Interagency Community Council to partner with local EI programs on activities to support medical home practice ad coordinated services of care
Include primary health care providers on the distribution list for your program newsletter or other informational publications
Recruit a local health care provider to your program advisory board
Consider meeting with local primary health providers and their office staff to inform them about your program and services
Include your program brochure when sending patient reports to the primary care provider; particularly if this is the first time your program has received a referral from the primary health care provider
Inform and Support Families
What families want to know
Explanation of medical home
Resources and tips for establishing a medical home for their child with special health care needs
Tools to support care coordination and communication with various providers
Family Health Hotline – a program of WithinReach
Toll-free, statewide child and family health Information and Referral Line from WithinReach. Get connected to services in your community including free or low-cost health insurance, food resources, immunizations, breastfeeding support, family planning services, parenting support, child development screening services, and many other social and health programs, including information for children with special health care needs. Access to interpretive service for 50 languages.
1-800 322-2588 or 1-800-833-6388 (tty relay)
Early Support for Infants and Toddlers (ESIT)
Early Support for Infants and Toddlers provides services to children birth to 36 months who have disabilities and/or developmental delays.
Washington State Medical Home brochure for Families
In English and Spanish- see Medical Home Materials page for more information and downloads
Building Early Intervention Partnerships With Your Child's Doctor:
Tips from and for Parents
English, Spanish, Cambodian, Chinese, Korean, Laotian, Russian, and Vietnamese.  See Medical Home Materials page for more information and downloads
Care Organizing Tools
The Care Notebook and Care Organizer are tools for families who have children with special health care needs. Families use Care Notebooks to keep track of important information about their child's health and care. This makes it easier to find and share key information with their child's care team.
Sample Communication Forms
The following are sample forms used to support communication from EI programs and providers to the primary health care provider.
Early Support for Infants and Toddlers (ESIT) Eligibility Status and Services Update (adaptable template)
This adaptable template form is meant to be used to follow up on referrals and/or report eligibility status and progress updates for primary care providers (PCPs) or other service providers working with the child and family. It is important to have good communication with these partners in order to coordinate services and gain valuable input from other professionals.  This can be used as a summary form when sending IFSP or other documentation to inform on a child's services and/or progress.  ESIT's medical home practice guide states that the FRC must inform the child's PCP regarding enrollment status and the IFSP services as well as progress updates as needed. Parent permission is always required before sharing the child's and family's information.
Universal Early Intervention Referral Form and Parent Release of Information Between Primary Care and Early Intervention
The Washington State Early Support for Infants and Toddlers (ESIT) Program, in collaboration with primary care and state partners, has developed a referral and consent form that primary care providers can use to refer infants and toddlers with suspected developmental delays to the relevant early intervention program.  The primary goal of this consent form is to allow communication between a child's health care provider and EI programs so these providers can work together to help the child and family.
This consent form was developed to ensure compliance with all federal and state laws regarding the protection of patient information. This consent includes the sharing of information as authorized under both Health Insurance Portability and Accountability Act (HIPPA) and Family Educational Rights and Privacy Act (FERPA) guidelines. The purpose of the HIPAA consent is to provide EI with information necessary to determine a child's eligibility for EI services. The purpose of the FERPA consent is to ensure that the child's doctor receives information regarding the status of the child. By authorizing EI to provide the doctor who referred the child with pertinent information, parents/guardians allow the  doctor to remain an active participant in the child's growth and development.
The form and referral process were initially piloted by Pediatrician Beth Harvey and her colleagues at South Sound Pediatric Associates in Olympia and the South Sound Parent to Parent Early Intervention Program in Thurston County.  The form has since been promoted and well-received in Great MINDS Developmental Screening in Primary Care Practice's trainings from the Washington Chapter of the American Academy of Pediatrics and the Washington State Department of Health. The form was adapted for Washington State with permission from the Oregon Department of Education.
Other communication templates could include:
ESIT Referral Form
Thank You Acknowledgement of Referral
Notice of Screening/Evaluation and Request for Provider Input
Referral Form to therapists or other providers
Program Brochures (could be sent with other forms to educate provider or family about early intervention services)