Introduction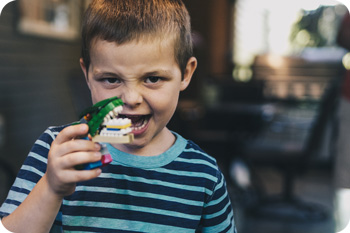 Children with special health care needs are at higher risk than the general population for oral health problems.
Routine self-care may be difficult or impossible for a child, e.g. due to motor disability such as seen in spastic quadriplegia or due to cognitive or behavioral impairment.
The underlying disease may impact oral health, such as with cleft lip and palate or leukemia.
The treatment of a chronic disorder may lead to secondary oral health problems, such as gingival hyperplasia with anticonvulsants, methotrexate, immunosuppressants and calcium channel blockers.
In surveys of the special needs population, parents and families identify dental care as the most common unmet health care need for their children.
How Can the Primary Health Care Provider Help Optimize Oral Health?
Emphasize prevention

Reinforce the importance of daily oral care
Provide handouts and brochures on how to maintain oral hygiene
"Innoculate against cavities" by reviewing fluoride exposure and supplementing when indicated
Review diet and feeding practices for behaviors and habits that create a high risk for developing caries or gingivitis
Review medications and dosage regimens to minimize oral health side effects
Monitor interactions of oral and systemic health; Recognize implications of poor oral health relative to overall health across the lifespan – Further information
Link patients with dental providers and reinforce the importance of dental health maintenance
Address oral health on the community level whenever possible

General oral health promotion
Access to dental care
Helpful Resources
For the Health Care Provider
For Families
Further Information
The National Maternal and Child Oral Health Resource Center at Georgetown University
National center serving the maternal and child health community with high-quality oral health technical assistance, training, and resources – Family materials (English and Spanish), tips on integrating oral health into primary care, policy briefs and more.