Introduction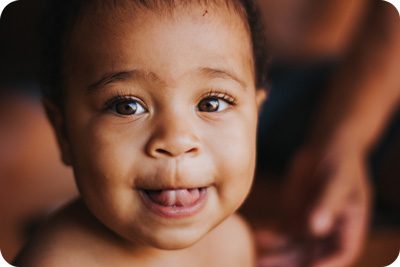 Care coordination is the basis of many healthcare redesign efforts, including primary and behavioral healthcare integration. It involves bringing together various providers and information systems to coordinate health services and patient needs. Research shows that care coordination increases efficiency and improves clinical outcomes, patient and family satisfaction, and reduces provider burnout.
Pediatric care coordination is a patient- and family-centered, assessment-driven, team-based activity designed to meet the needs of children and youth while enhancing the caregiving capabilities of families. Care coordination addresses interrelated medical, social, developmental, behavioral, educational, and financial needs to achieve optimal health and wellness outcomes.1
R. C. Antonelli, J. A. McAllister, J. Popp, "Making Care coordination a Critical Component of the Pediatric Health System: A Multidisciplinary Framework, " The Commonwealth Fund, May 2009.
Local Services
We invite you to view the Washington Medical Home website Accessing Services pages Key Resources for links to local public health nurses, family resources coordinators and other service providers who can assist with with care coordination for your patients and families.
Care Coordination Overview
Achieving A Shared Plan of Care With Children and Youth with Special Health Care Needs(2014)
From the Lucille Packard Foundation for Children's Health Report and Implementation Guide.
Care Coordination for Children and Youth with Special Health Care Needs in Washington State (April 2010)
Children with special health care needs have more difficulty obtaining adequate care coordination than typically developing children. An estimated 34% of CYSHCN in Washington receive care coordination, the majority of which takes place in a doctor's office. This care coordination data monograph was created to describe components of care coordination within a medical home for these children with complex needs, based on national and state-level data.
Care Delivery Management Tools
American Academy of Pediatrics' National Center for Medical Home Implementation
Tools to assist in the coordination of care at the practice, community, and state level.
From the Utah's Medical Home Portal, an overall description of care coordination, implementation advice, examples of care plans
Index of Current Procedural Terminology (CPT) Codes for Medical Home
The Medical Home Crosswalk To Reimbursement was updated in 2016.   The information was originally developed  by Margaret McManus, Alan Kohrt, Joel Bradley, and Linda Walsh in collaboration with the Center for Medical Home Improvement, the American Academy of Pediatrics, and the National Institute for Children's Healthcare Quality in 2003. Funded by the Maternal and Child Health Bureau, U.S. Department of Health and Human Services through the Maternal and Child Health Policy Research Center.
Additional Resources
Boston Children's Care Coordination Curriculum: http://www.childrenshospital.org/care-coordination-curriculum
Care Coordination/Quality Improvement: https://www.ahrq.gov/ncepcr/care/coordination.html
Care Coordination, Linkages to services: http://nashp.org/care-coordination-and-linkages-to-services
Technical Assistance to Providers: http://nashp.org/improving-quality-in-practice-provider-training
Safety Net Medical Home Initiative: Care Coordination Implementation Guide/Workbook: http://www.safetynetmedicalhome.org/sites/default/files/Implementation-Guide-Care-Coordination.pdf
A Human-Centered Design Approach
Taking a fresh look at the perennial issue of how to provide effective care coordination, a team of researchers is reimagining the process using human-centered design, an approach that creates systems based on users' expressed needs. The goal is to integrate medical, educational, financial, and other services so that the needs of children, families, providers, and payers can be met more effectively. The researchers suggest that disruption of the current system may be necessary to implement this approach, and they note the potential roadblocks to change. Read the report.