What Is a Medical Home?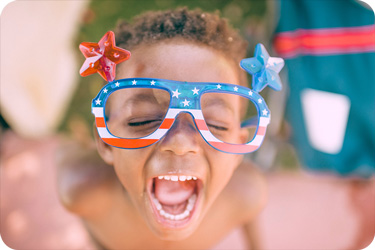 A medical home is not a building, house, or hospital, but rather an approach to providing comprehensive primary care. A medical home is defined as primary care that is accessible, continuous, comprehensive, family centered, coordinated, compassionate, and culturally effective.
In a medical home, a pediatric clinician* works in partnership with the patient and the family to assure that all of the medical and non-medical needs of the patient are met. Through this partnership, the pediatric clinician can help the family/patient access and coordinate specialty care, educational services, out-of-home care, family support, and other public and private community services that are important to the overall health of the child/youth and family. – National Center for Medical Home Implementation, American Academy of Pediatrics.
*For example, pediatrician, family physician, nurse practitioner, physician's assistant
More detailed information can be read through the Medical Home Policy Statement from the American Academy of Pediatrics.
What is a Medical Home Neighborhood?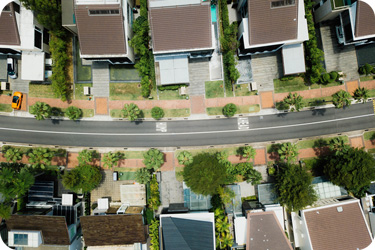 The "medical neighborhood" is defined by the Patient Centered Primary Care Collaborative (PCPCC) as a clinical-community partnership that includes the medical and social supports necessary to enhance health, with the Patient Centered Medical Home (PCHM) serving as the patient's primary "hub" and coordinator of health care delivery. The goals of a high-functioning PCMH include collaborating with these various "medical neighbors" to encourage the flow of information across and between clinicians and patients, to include specialists, hospitals, home health, long term care, and other clinical providers. In addition, non-clinical partners like community centers, faith-based organizations, schools, employers, public health agencies, YMCAs, and even Meals on Wheels. Together these organizations can actively promote care coordination, fitness, healthy behaviors, proper nutrition, as well as healthy environments and workplaces. The Agency for Healthcare Research and Quality (AHRQ) articulates that a successful medical neighborhood will "focus on meeting the needs of the individual patient, but also incorporate aspects of population health and overall community health needs." (source: PCPCC Medical Home Neighborhood page)
Who Are Children and Youth With Special Health Care Needs (CYSHCN)?
Children and youth with special health care needs are those who have, or are at an increased risk for,  a chronic physical, developmental, behavioral, or emotional condition and who also require health and related services in an amount beyond that required by children and youth generally.
This definition was developed by the US Maternal and Child Health Bureau in collaboration with parents, the American Academy of Pediatrics, and others. It helps identify children based on their need rather than their diagnosis. Approximately 14 percent of children have an identified need and they consume 60% of the health care resources spent on children.  Including the at-risk group this number jumps to approximately 30%.  Examples of chronic conditions include asthma, cancer, autism, cerebral palsy, food allergies, learning disabilities, depression and complications of prematurity. Care for these children requires coordination between primary and specialty health care systems, schools, child care, early intervention programs, and community services.
Adopted by the AAP (October 1998). McPherson M, Arango P, Fox HB, A new definition of children with special health care needs. Pediatrics 1998; 102:137-140
[Extract] [Full text] [PDF]
Flier: Who Are Children with Special Health Care Needs? from the Data Resource Center for Child and Adolescent Health
How Many Children and Youth With Special Health Care Needs in Washington State Have a Medical Home?
In Washington State, 45.5 % of our children with special health care needs receive coordinated ongoing comprehensive care within a medical home (US average: 43.0%).*  In comparison, 59.9% of all children in Washington State received care through a medical home (US average: 57.5%). **
*  Data Source: 2009/10 National Survey of Children with Special Health Care  Needs
** Data source: 2007 National Survey of Children's Health
Full data at: http://www.childhealthdata.org/browse/medicalhome
What Is the Washington State Medical Home Partnerships Project for Children and Youth with Special Healthcare Needs?
Our goal is to increase access for vulnerable children and youth and their families to welcoming doctors and nurses and clinic staff who appreciate the knowledge and culture of vulnerable children, youth and their families and partner with them to identify and help access needed services.  mation to primary health care providers, other health care providers and community service providers, families and community coalitions. Our goal is that every child and youth with special health care needs will receive comprehensive health care through a medical home.
How Is the Medical Home Partnerships Project Website Staffed?
Faculty and professional staff at the University of Washington's Center on Human Development and Disability (CHDD) oversee the website. Primary staff include a developmental pediatrician, a public health specialist, a nurse and nurse practitioner.  Some staff also have experience as parents of children and youth with special health care needs. Additional regular contributors include nutritionists, developmental pediatricians,  physical therapists, nurses, and representatives from the Washington State Department of Health and the Department of Early Learning Early Support for Infants and Toddlers Program.  Graphic design and other technical assistance are provided by the Center on Human Development and Disability.
The website also reflects the needs and resources identified by the volunteer, community-based, Medical Home Leadership Network coalitions and individual members across the state. 
Does the Medical Home Partnerships Project Provide Direct Services to Individual Patients?
The MHPP is not a direct service program and does not provide direct care or coordinate care for children with special needs. Members of the volunteer, community-based Medical Home Leadership Network teams and Community Asset Mapping Coalitions are each experts in the care of children with special health care needs and have agreed to be identified as resources for their community colleagues. They also identify one or more areas they will work on to improve medical homes and/or developmental screening in their community, and work towards this goal within their volunteer time constraints. Project staff at the MHPP are also involved in policy and planning activities around medical home at the state level.
How Can I Learn More About Local or State Initiatives?
Learn more about regional activities and contacts at Regional Contacts.   You can contact Kate Orville, MHPP Co-Director if your county does not contacts listed and you would like to learn more about opportunities local or state opportunities.  You can also sign up for the Medical Home Leadership Network listserv (3-6 messages a month) or check out the other or calendar of upcoming conferences.