Medical Home "neighbors" are the clinicians and community service providers who work closely with primary care and patients / families to help identify and meet the broad array of clinical and non-clinical needs.  Find tips and tools to improve shared care.
In the Partners section:
Medical Homes:
Families and Primary Care Providers Can't Do It Alone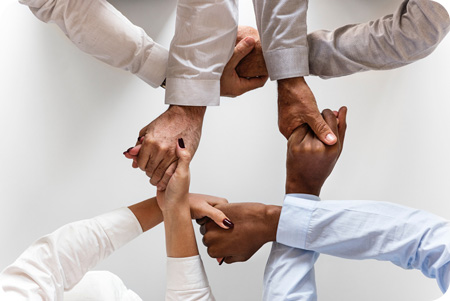 A medical home is not a building but rather it is a "family-centered way" of providing comprehensive primary health care services in a coordinated manner. Physicians, nurses and a variety of community service providers partner with families to optimize the child's health and development, and assist with accessing services as close to home as possible.
The primary care practice serves as the "home base" where the family and child or youth:
Feel recognized and supported
Find a centralized base for their medical care
Find connection to other medical and non-medical community resources
Primary health care providers, children and youth with special health care needs and their families typically need the support of a variety of other health professionals, community programs and medical specialists to make medical homes work.
These medical home partners may include public health nurses, Birth to Three Family Resources Coordinators or other early intervention specialists, occupational therapists, physical therapists, speech and language pathologists, nutritionists, mental health providers and dentists.
Roles for medical home partners may include:
Linking families with needed services and information
Helping coordinate care between one or more service providers
Helping the child and family understand and learn more about the child's condition and how to support the child's growth and development.
Providing emotional support to the child and family
Providing a service, such as dentistry or counseling, that is part of comprehensive care
Sharing information and decision-making with the family and primary health care provider.
This section is currently under development. As we identify materials we will add them to the sections.
We welcome your suggestions for to develop and improve these pages. Please send your ideas to info@medhome.org
Other Pages of Interest
The following pages may be of particular interest to allied health professionals: