Introduction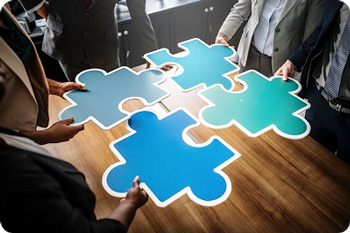 Receiving information about community services is a top priority for parents of children with chronic illnesses.  Linking a patient and family to community resources can involve:
A specific service referral,
Sharing a handout of local services with recommended services circled,
Posting information about community resources in waiting rooms,
Keeping up-to-date on what's available see key resources
Community Resources for Children with Special Health Care Needs
Help Me Grow Washington Hotline – a program of WithinReach
Toll-free, statewide child and family health Information and Referral Line from WithinReach. Get connected to services in your community including free or low-cost health insurance, food resources, immunizations, breastfeeding support, family planning services, parenting support, child development screening services, and many other social and health programs, including information for children with special health care needs. Access to interpretive service for 50 languages. Hotline(Hours: Monday to Thursday 8:00am to 5:30pm, Friday 8:00am to 5:00pm)
1-800 322-2588 or 1-800-833-6388 (tty relay)
ParentHelp123.org – a program of WithinReach
Want to look for resources yourself and apply for programs for which you are eligible? Search the ParentHelp123 website to find services available through the Family Health Hotline. The Call Center staff is the same for the Health Hotline and ParentHelp123- Call if you want help finding out if your family qualifies for programs and filling out applications on-line. Hotline: 1-866-585-1123  Website in Spanish / En Español
Public Health Children with Special Health Care Needs (CSHCN) Coordinator
This link takes you to a guide with information on how to refer families to public health nurse CSHCN Coordinators.  The guide also includes contact information by county for each CSHCN Coordinator in Washington State.
CSHCN Coordinators are public health nurses in local health departments who can assist families who have children with special needs from birth to age 18.
Statewide Family to Family Support Organizations
Parent to Parent
Washington State parent network providing emotional support and information to parents who have children with disabilities or developmental delays. 1-800-821-5927
Fathers Network
Advocates for and provides support and resources for all men and families who have children with special needs.
PAVE (Partnerships for Action, Voices for Empowerment)
Statewide parent training and information center providing assistance to families who children with disabilities, ages birth through adulthood. 1-800-5 PARENT