Introduction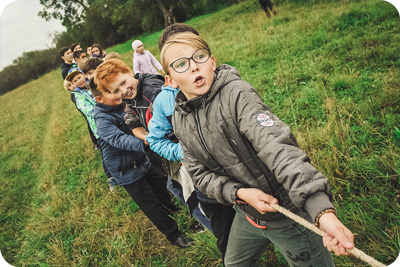 Schools and early education/ childcare centers play a particularly large role in the lives of children.  Children and youth with special health care needs and their families benefit when their medical home doctor and teachers and other school personnel work together to identify and meet the needs of the students and families.
Families need to know how to work collaboratively with teachers and school administrators, as well as understand the laws and procedures that ensure their children receive the appropriate accommodations in order to learn.
Educators can adapt their teaching methods or bring in additional services through the Individualized Education Plan (IEP) or IFSP process if they understand the health and developmental needs of an individual child and the educational implications.
Physicians and other health care providers can share important information with families and schools about how the particular diagnosis or medical needs of a child is likely to impact their learning and behavior.  They also serve an important role in identifying health and developmental problems, linking families to services, counseling families, and advocating for the child.
The American Academy of Pediatrics has a helpful article giving an overview of how your child's doctor or nurse can be helpful in navigating the special education system.
Getting Started
Resources
HealthyChildren.org from the American Academy of Pediatrics.  Individualized Education Program (IEP) page.  Information about your child's IEP at school and how your doctor can help. Includes a link to hear this information read aloud.
The Center for Health and Health Care in Schools has a brief summary on "Health Care for Children with Disabilities or Enrolled in Special Education Programs" that provides an overview of the different laws affecting these children.
Washington State Parent Training and Information Center (PTI): Every state has a PTI and/or Community Parent Resource Center (CPRC) that can provide information about disabilities, the educational rights of your child, or strategies for being an effective advocate for your child as well as state and local resources.   Washington State PTI Center:
PAVE (Partnerships for Action. Voices for Empowerment): PAVE provides parents and guardians with advocacy, training, and information on their children's educational rights (253) 565-2266 (V/TTY); (800) 572-7368 (V/TTY)
How Your Child's Medical Home Doctor Can Help
Your child's medical home doctor can work with you and your child's school to meet the health and educational needs of your child.  The American Academy of Pediatrics has a helpful article giving an overview of how your child's doctor or nurse can be helpful in navigating the special education system.
Washington State Resources
Office of the Education Ombuds (OEO)
The Washington State Governor's OEO provides the following free services:
Facilitate resolution of individual complaints regarding issues or concerns that impact any student in Washington's public school system.
Provide public information, consultation, and referrals regarding the Washington State public education system.
Train families, educators, and community-based professionals about the public education system, conflict resolution, and effective parent engagement.
Produce publications and tools for parents translated in a variety of languages.
Collect and report data annually regarding annual statewide complaint patterns and trends related to concerns and issues brought to OEO.
Make data informed recommendations and strategies for the improvement of policies, procedures, and requirements within the public education system that will improve the success rates of racial and ethnic minorities, students with disabilities, and students within the Opportunity Gap.
Collaborate with families and educational stakeholders to address systemic issues including bullying and harassment, school discipline, and the educational Opportunity Gap.
Outreach to underserved communities across the state to assist in accessing and navigating Washington's public education system.
Fax: 206-729-3251 / Toll-free phone: 866-297-2597 Phone interpreter services available / Email: OEOinfo@gov.wa.gov
Additional National Resources
Wright's Law Website: Special education law and advocacy for children with disabilities for parents, advocates, educators, and attorneys.  The website has lots of practical tips about working collaboratively with your child's teachers and school administrators and what to do when things don't go well.  Includes information on IDEA 2004, No Child Left Behind, as well as who can help you identify your child's educational needs and help your child achieve his or her educational goals.  You can also sign up to receive their free weekly Special Education Advocate e-newsletter.