Introduction
It is easy to feel confused and overwhelmed when you are trying to understand new or complicated health or developmental issues for your child.
Learning as much as you can about your child's health and developmental issues will help you be a strong advocate for your child and an effective partner with your child's doctor and other health care providers.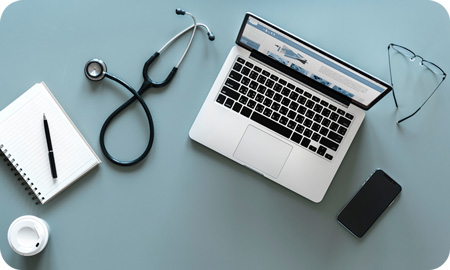 How Your Child's Doctor Can Help
Ask your child's doctor or nurse to repeat or explain any words or things they said that you don't understand.
Write down or ask your child's doctor or nurse to write down the exact name(s) of your child's diagnosis or possible diagnoses.  This will help you look for the right information on the internet, in books or when you talk with other people.
Ask your child's health care providers for any written information, website links or other ways for you to learn more about what to expect and next steps you might take.
Remember: your child's medical home doctor is there to help you understand the medical side of your child's needs.  You are not alone.  It is okay that you don't have instant medical expertise- you are already an expert on your child, her strengths and needs.   The health and medical piece will feel less overwhelming over time as you learn more.
Other Service Providers Who May Be Able to Help
Health care and community service providers such as the local public health nurse, the early intervention family resources coordinator for children birth-to-three, your child's occupational therapist, physical therapist, speech therapist, nutritionist or others can help.
Many communities have medical librarians whose job is to help both consumers and health care professionals find trustworthy health and medical information.  If a hospital near you is not on the list of medical libraries see if they have a library and if it is open to the public and unaffiliated health professionals.  Most public librarians are also happy to answer health questions.
Other Parents and Families Can Help
Local parent support groups, such as Parent to Parent, can match you with another parent who has been trained as a helping parent to provide information and emotional support.
Family advocacy and information centers such as PAVE (Partnerships for Action Voices for Empowerment) can help you with special education-related questions.
Parents you get to know whose children attend the same early intervention program, school, or after school activities can be sources of information and support.
Members of diagnosis-based support groups, who you get to know in person or online through internet discussion groups. The Genetic and Rare Diseases Center has helpful information for patients, families and friends about what diagnosis-based support and advocacy groups can provide in general, as well as links to resources for rare and genetic conditions
Internet Sources of Medical and Diagnosis-related Information (Remember, just because something is on the internet (or printed) doesn't mean it is true or reliable.
HealthyChildren.org is a trusted parenting website from the American Academy of Pediatrics (AAP). The 67,000 pediatricians who belong to the AAP are committed to the  optimal physical, mental, and social health and well-being for all infants, children, adolescents, and young adults. Whether you're looking for general information related to child health or for more specific guidance on parenting issues, you've come to the right place. Information on HealthyChildren.org is available in English and Spanish and in both written and spoken formats.
The Medlineplus website is created and maintained by the National Library of Medicine, a part of the National Institutes of Health, to help you find reliable and user-friendly health information. Medlineplus has information on more than 650 different conditions affecting children and adults.  The Topics section includes background information on the particular condition, current articles, types of treatments and more.  The Encyclopedia gives background information with pictures.  There is also are also interactive tutorials, a drug dictionary and a medical dictionary.
Medlineplus is available in English and Spanish and has a large section with materials in other languages.
Rx Washington: This site is sponsored by the State of Washington to educate consumers about prescription drugs and may be of use to you when researching a medication prescribed by your physician.