Introduction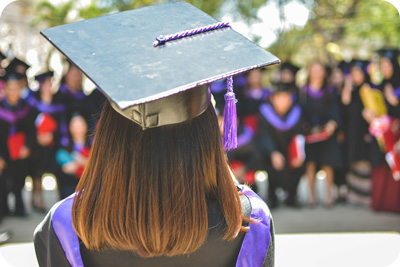 Children and families experience many transitions, large and small, over the years. Three predictable transitions occur when children reach school age, when they approach adolescence, and when they move from adolescence to adulthood. Other transitions include moving into new programs, working with new agencies and care providers, and making new friends. Transitions involve changes: adding new expectations, responsibilities, or resources, and letting go of others.
Please see the Transition page under Physicians for more information.
Young Adult Transition- Washington State Resources
Life After High School:  A Guide for Culturally and Linguistically Diverse Families of Youth with Disabilities.  Developed by Open Doors for Multicultural Families.  Available for download in Arabic, Chinese, English, Korean, Russian, Somali, Spanish, Tagalog and Vietnamese.
The Center for Change in Transition Services, Seattle University
Web site provides special education teachers, directors, students and their families with resources, information and news regarding secondary special education and transition services.
Informing Families, Building Trust
Website with information from the Developmental Disabilities Council and the Division of Developmental Disabilities, in partnership with other organizations, to improve the communication available to families who have individuals with disabilities. Resource sections by age groups: 0-3, 3-16, 16-21, 21-40, and 40+ years.
DSHS Transition Timeline  Created by the Washington State Department of Social and Health Services (DSHS), this timeline explains what to do and when to do it, for students with an IEP or Section 504 Plan.
Special Young Adults in Seattle is an informational site to assist families and educators in helping young adults with special needs to have engaging and independent lives post-high school to the best of their abilities
ACHIEVE program at Highline Community College, Des Moines, WA
Helps transition aged students with intellectual disabilities gain access to the array of courses and programs offered at the college. The ACHIEVE program supports Highline's mission and values of equal access and quality educational opportunities by providing intensive supported education and employment services for students with intellectual disabilities to help them pursue their dreams of postsecondary education.ACHIEVE specifically targets young people with intellectual disabilities who are still eligible for special education funding from their local school districts to transition into higher education as well as students with intellectual disabilities who have exited the K-12 system and are between the ages of 18-24.
Occupational and Life Skills (OLS) Program- Bellevue College, WA
OLS at Bellevue College is a 90 credit associate degree program for students with varying disabilities that interfere with learning success in a traditional college environment. Specialized instruction assists students to learn course content. All courses focus on critical thinking and problem solving with an emphasis on self-determination and advocacy. Students are instructed in soft skills required to maintain successful employment. Students develop a career pathway, expand interpersonal skills, take part in service learning, and participate in internship experiences. Admissions information link.
Young Adult Transition- National Resources
Got Transition?
National resource for health care professionals, families, youth, and state policy makers focusing on a young adult's transition from pediatric to adult health care. This site serves as the basis for an information exchange about health care transition, particularly as pertaining to youth with special health care needs.
Transition Health Care Checklist: Preparing for Life as an Adult
A resource to help youth and young adults with special health care needs and disabilities make a successful transition to adult living that includes their education, health and community living. Developed for Wisconsin, but useful for all.
Special Needs Trusts: Planning for the Financial Future
Many children with disabilities will outlive their parents.  Experts recommend that parents who have children with disabilities who will have a hard time being financially independent set up a special needs trust.   Special needs trusts can give disabled adults a cushion while allowing them to take advantage of Medicaid and Supplemental Security Income.