Autism Center of Excellence Certification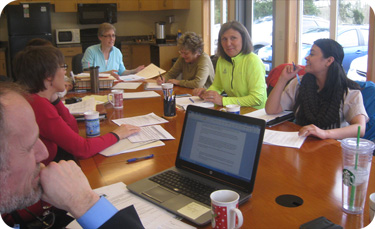 Seattle Children's Autism Center experts provide the Autism Center of Excellence (COE) trainings, in partnership with communities, through a contract with the Health Care Authority (HCA).
Purpose of the COE Training
To increase the number of qualified clinicians (COEs) across Washington State who can appropriately diagnose children and youth with autism
Help children and families access needed services as appropriate, including writing a Medicaid/Apple Health prescription for Applied Behavioral Analysis (ABA). COE required for Managed Care Organization (MCO) prescription approval.
As of Oct 17, 2019 , an autism diagnosis from a COE provider can also be used by a family for Developmental Disabilities Administration (DDA) eligibility.
Who is Eligible to Become a COE
The HCA determines which primary care and other clinicians  can become COEs. Currently the list includes medical physicians working in primary care, specialty physicians, clinical psychologists, ARNPs and primary care naturopaths.
What the Training Covers
Evaluation and diagnosis of children exhibiting signs and symptoms of autism spectrum disorder and determining which evidence –based treatments, including ABA, are likely to be helpful for individual children
How to write an approved prescription for ABA treatment
Billing
Paperwork and process to complete to become a HCA recognized COE after the training
COE Training Logistics
The one and a half-day COE trainings are provided in different locations across WA to make it easier for local providers to attend, but providers can attend trainings in any part of the state.
Seats are limited.  Priority is given to primary care providers who can diagnose as COEs, then other clinicians who can diagnose and then community partners supporting COEs in their work (e.g. School Medical Autism Review Teams (SMART), school clinicians, autism treatment providers etc.)
More information about COEs and Autism Diagnosis in Washington State.
Upcoming scheduled trainings:
POSTPONED- 3/2 – New date will be sent to registrants as soon as known-Filled to capacity-

Was going to be Friday March 6 (3-6 p.m.) and Saturday March 7, 2020 (8 a.m.- 4 p.m.)  in Mount Vernon, Skagit County.

 Location:  Garden Room, Skagit Valley Hospital, 300 Hospital Parkway, Mt Vernon, WA 98273. Flier

Friday, June 5 (9 a.m. to 5 p.m.) and Saturday, June 6 (8 a.m to 12 p.m.) in Elma, Grays Harbor County.

Location:  Summit Pacific Wellness Center,  610 East Main St, Elma, WA 98541.  Flier
Please fill out the form below if you are interested in attending an upcoming training.  You will receive an email acknowledging your interest shortly with more information.
Please complete the form. All fields marked with a * are required.