Introduction
By definition, children with special health care needs need more health and related services than typically developing children. Knowing how to quickly find appropriate services can be difficult for both families and health care providers. This section links you with people and resource lists that can help you find the services you need.
Who Can Help You Find Services?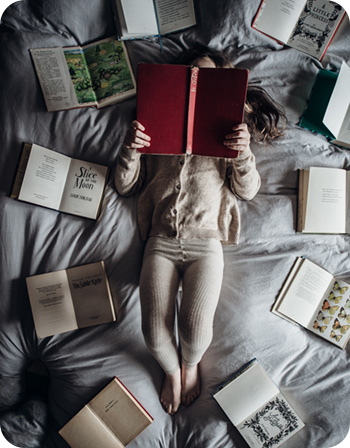 You are the expert on your child. Your child's doctor or nurse and other service providers can work with you and your family to figure out how best to meet your child's needs.
Ideally, you will want to find services that are:
Welcoming
High quality
Respectful of your culture and views
A good "fit" for your child and family
Affordable
Coordinated
Close to home
Your Child's Doctor and Office
If your child needs to see a medical or surgical specialist, ask your child's primary care provider whom he or she would recommend. Many primary care providers have established relationships with specialists with whom they have set up effective ways to co-manage the care of children with special health care needs.
You will also want to know what services and providers are covered by your particular health insurance. Consider bringing your child's doctor or nurse a list of specialty providers covered by your insurance for him or her to make recommendations about whom to see.
Ask your child's primary care provider for recommendations for other services you may need as well. Additional services might include: nutrition consultation, speech therapy, family support or help coordinating services. Primary care providers who take care of children with special needs learn from their patients and families about their experiences with particular community services or medical specialists.
Quick Statewide Resources
If you need help getting started, consider calling the Help Me Grow WA Hotline
This is a statewide, toll-free Information and Referral Line from WithinReach. The staff is bilingual in English and Spanish. WithinReach also has access to interpretive service for 50 languages. 1-800 322-2588 or 1-800-833-6388 (TTY relay).
Another great resource is WIN 2-1-1 –  (Washington Information Network 211).
Access the 2-1-1 Community Resources Database to find information and referrals for health and human service providers in your community. If you do not find the service you need, please dial 2-1-1 from anywhere in Washington to speak to a 2-1-1 Information and Referral Specialist for assistance. Or call toll free 1-877-211-WASH (9274).
Key Community Services
If you have concerns about your child's development and he or she is between birth and 36 months old, your family may be eligible for services from the Infant Toddler Early Intervention Program (ESIT).
Overview of services available through ESIT and common parent questions
Your local Family Resources Coordinator can help you and your doctor or nurse find the right screening and early intervention services.
The Children with Special Health Care Needs Coordinator public health nurse in your local health department can also help you identify services. CSHCN Coordinators can help you identify and coordinate services and resources for children with special health care needs aged birth to 18 years old.
Other Parents can tell you about their experiences, give you tips, tell you about helpful providers, and give you hope.  Parent to Parent and The Fathers Network are two parent-run organizations that provider emotional and informational support to parents.
Other Resources for Finding Services
Starting Point
Searchable Washington State Resource Guide for Children with Special Health Care Needs developed by the Center for Children with Special Needs with funding from the Department of Health, Children with Special Health Care Needs Program.
Kinship Care in Washington State
Over 35,000 people in Washington State are caring for a relative's child.The financial, legal, and emotional issues of raising a relative's child can be challenging. Services and support when raising a relative's child can be a lifesaver. This website helps provide answers to questions and helps in finding services, programs, and support for those providing kinship care.
A Resource Guide for Relatives as Parents in Washington State – a project of the Washington State Relatives as Parents Program (RAPP) and the DSHS Kinship Task Force. While each family's situation is unique, kinship care families share the critical need for information, services and resources. This resource guide was created to help provide answers.
Mobility problems?
You can get a disabled parking permit from the Washington State Department of Licensing and ask your child's health care provider fill out a short section of the application form. Individual disabled parking license plates, permanent placards, and temporary placards are available at your local Vehicle Licensing Office.