Get Involved in Improving Care In Your Region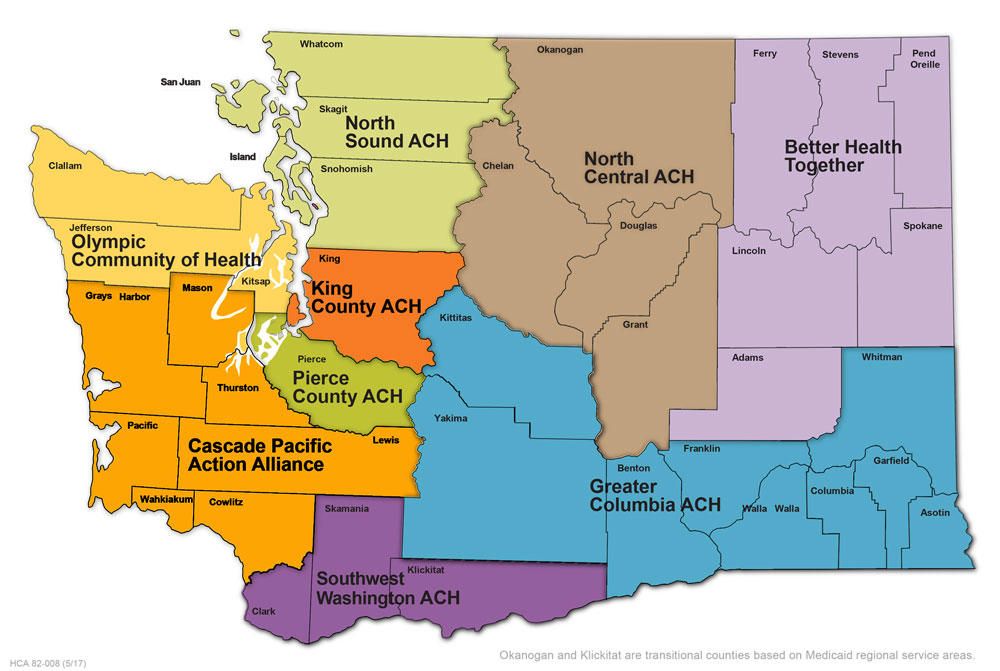 Find colleagues active in county-based Community Asset Mapping Coalitions, Early Learning Regional Coalitions and other groups.  Your county public health Children and Youth with Special Health Care Needs Coordinator and Parent to Parent coordinators also know what's going on locally for children and youth with disabilities or chronic health conditions.
Washington State is divided into 9 regional Accountable Communities of Health (ACH) whose boundaries align with Washington's Medicaid regional service areas.  ACHs bring together leaders from multiple health sectors around the state with a common interest in improving health and health equity. As ACHs better align resources and activities, they support wellness and a system that delivers care for the whole person.
Check out your ACH website and newsletter to find out what's going on in your community to improve health care and health outcomes.
Are there activities that should be added?  Please let us know at info@medicalhome.org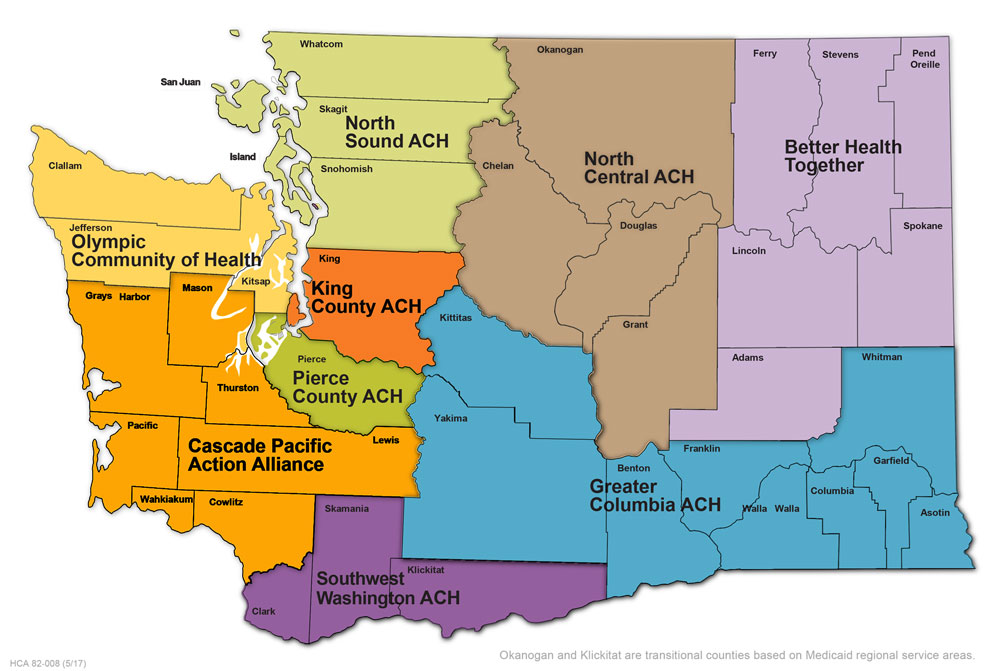 List the counties included in this text section. Here, it's King County and on a computer screen, this section will appear on the right side of the Regions Map; on a mobile in portrait, the text will be below the Regions Map.