02nov9:00 am5:00 pm2019 WA State Fathers Network Conference Event Organized By: Washington State Fathers Network WSFN Event Type:Conference
Event Details

DADS ALL IN FOR INCLUSION

November 2, 2019 – 9:00 AM – 5:00 PM

Bellevue School District Wilburton Instructional Service Center, Bellevue, WA

Breakout Sessions:
Guardianship and Special Needs Trusts – Introduction to Housing Options
How a Family Resource Coordinator (FRC) Makes a Difference in the Services My Family Receives in Early Intervention
Sensory Processing Workshop: Foundations of Sensory Processing
Special Education: Ten Tips for Advocating for Your Child
Developmental Disabilities Administration Systems Navigation
Adaptive Outdoor Recreation Opportunities for the Entire Family
Supported Employment Works for Everyone!!
Keynote Speaker:
Roger Ideishi, Professor of Occupational Therapy at Temple University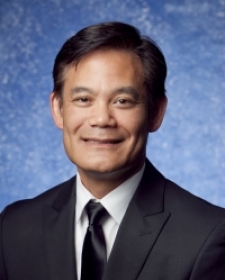 Roger is recognized nationally and internationally for his work on creating community access and inclusion for children and youth with disabilities. In his keynote he will address the idea that social inclusion in everyday life is more than physical presence in the community but engaging in meaningful choices and opportunities in community life from childhood into adulthood. He'll also explore the following questions: How are we doing with regard to social inclusion for people with disabilities? What can individuals, communities, and organizations do to continue the progress towards access and inclusion? How can we harness social, cultural, legislative, and legal anchors to promote greater access and inclusion for people with disabilities?
Who Should attend?
Men who have a child with special health care needs in their life.
Cost per person $50
Register early for only $25, by October 4th, using the Promo Code WAFNC50. Link to WSFN Conference flyer.
Scholarships Available
Questions? Contact Louis Mendoza at louis.mendoza@kindering.org.
more
Time

(Saturday) 9:00 am - 5:00 pm PST
Location

Wilburton Instructional Service Center

12141 Main St Bellevue, Washington 98005