13jan11:30 am1:00 pmProvider Learning Series: Engaging Fathers Where They Are Event Organized By: Washington Interagency Fatherhood Council Event Type:WebinarIn-person or Online:Online
Event Details

The Dad Allies Initiative established a series of responsive community, provider, and dad focused events to build Washington state's father-friendly capacity to support dads to become the fathers their children and families need them to be.

These knowledge- and skill-building sessions with state and national presenters are held to strengthen our provider network to effectively engage and support fathers and father-figures.
We know that fathers face one hundred obstacles in their path to being a successful parent.
How can we provide one hundred supports to help engage and lift fathers up?
This is the question asked of Jessup Coffin, a Conscious Fathering Program Coordinator and doula in the Puget Sound Area. During this workshop, Jessup will provide practical ideas on how to connect with fathers and expectant fathers where they are. We will reflect on biases and preconceptions that are often brought to the table when working with fathers. Discussion will include how to make the most of our limited time with fathers and how to maintain connections with fathers, especially in an ever-increasingly virtual world.
Thursday January 13, 2022  11:30 AM – 1 PM
About the Presenter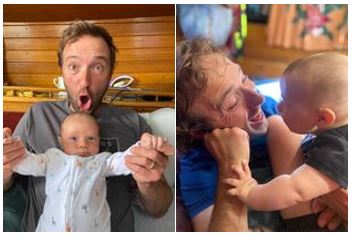 Jessup Coffin is the Conscious Fathering Program Coordinator for Parent Trust for Washington Children, serving over 12,000 fathers over the last decade. Jessup oversees Conscious Fathering classes at 17 Pierce, King, and Snohomish county site locations. Jessup is also a Childbirth Educator, Certified Lactation Educator, Babysafe Instructor, CPR/First Aid Instructor, Birth Doula and proud father of Marella and Pehnryn. Jessup has been the keynote speaker at numerous fathering events and has offered "Engaging Fathers" trainings to over 200 providers. Jessup is passionate about new parent education, and facilitating the whole family in being involved in their child's life from birth on. He brings an emphasis on how to support breastfeeding/chestfeeding, family mental health, and infant safety.
The Conscious Fathering course through Parent Trust empowers new fathers with practical, hands-on skills that they can immediately use to help bond and care for their new baby, their newborn baby's 5 basic needs and how to anticipate meeting the needs of their new baby. The class helps new fathers build a partnership with mom in helping care for and nurture their children from the very first day. Taught by men for men to allow for a unique experience related to skill development and building a frame for how you want to father. They also discuss how to begin to develop your own definition of what kind of a father you want to be, and how you want to interact with your child as an integral part of healthy development. Visit their website for more information about the Conscious Fathering course and other services for families offered by their organization.
Upcoming Events from the Washington Interagency Fatherhood Council – Provider Learning series
We update this page regularly for upcoming free events over the lunch hour. Check back often! We also house our past presentations from this series below, with links to recordings and presentation materials.
Completed Events
more
Time

(Thursday) 11:30 am - 1:00 pm
Organizer
Washington Interagency Fatherhood CouncilThe Washington Interagency Fatherhood Council was born out of a catalytic two-day fatherhood summit held in June 2018 where 140 interested stakeholders, including 40 fathers with lived experience, attended. The summit was supported and facilitated by nineteen statewide non-profit, academic, government, and community lead organizations. The summit culminated in a voting process to determine action steps and priorities for the coming year. The number one priority was to establish an ongoing, statewide organization made up of representatives from public, private and non-profit organizations as well as fathers, who would work together to improve how fathers are supported in their vital role in raising their children. The Council was formed to meet this request and began meeting in the fall of 2018.